Image
The Best Lawn Care in Cranberry Township Since 1997
Lawn Care in Cranberry Township
Taking care of your lawn is intimidating, but at Lawn Sense, we're dedicated to making things easy. All of our services begin with a free evaluation. We'll walk your property to find problem areas, listen to your concerns, and then tailor our treatment based on your lawn's unique needs. Our lawn care technicians will also give you a free estimate so you know you're making the best choice!
Our lawn care in Cranberry Township includes:
Weed control

Lawn fertilization

Insect control

Aeration

Overseeding

Lime applications
Image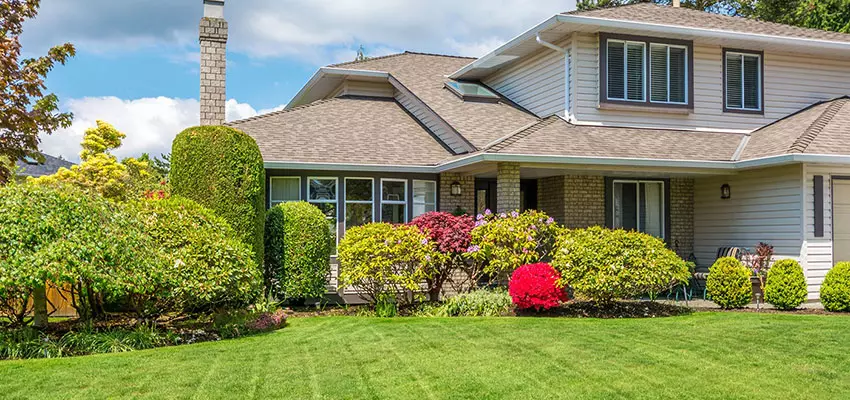 Image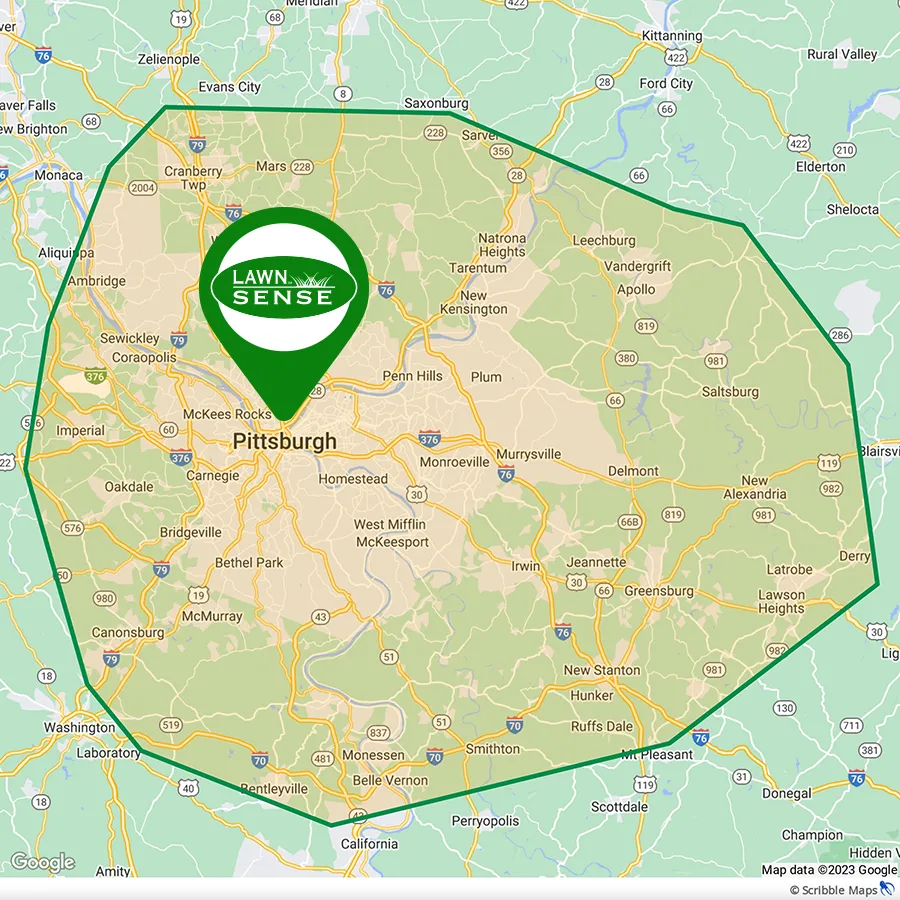 Keep Your Lawn Looking Great Year-Round
Your lawn's needs are much different in the summer than the winter, which is why we tailor our approach based on the time of year. This makes sure we give your grass the attention it needs, helping your landscaping look great all year round. We're so confident in our lawn care in Cranberry Township that we even offer a satisfaction guarantee! If you're not happy, just give us a call and we'll come back for free. 
When you partner with us for lawn care, we will:
Create a treatment plan

that's unique to your property.

Strategically apply fertilizer

to promote growth and color.

Use pre-emergent products

to target weeds before they can sprout.

Target existing weeds

with post-emergent treatments.

Give you organic lawn care options

to ensure we have a solution for everyone.
No-Contract Lawn Care Options
We're proud to give our neighbors honest lawn care that gives you guaranteed results, turning your dream lawn into a reality in no time. We also know that being locked into a contract can be stressful, which is why we offer no-contract lawn care. At Lawn Sense, we always have your best interests at heart. Not in Cranberry Township? We provide lawn care services in Pittsburgh and the surrounding area!
Aeration & Seeding in Cranberry Township
Just like any other plant, your grass doesn't live forever. As it dies, it creates a layer of thatch that can suffocate your lawn. Our aeration breaks up thatch, as well as compacted soil that's too dense to absorb water or fertilizer. Luckily, it's easy to save your grass with our aeration and seeding in Cranberry Township! We use specialized machines to remove small soil plugs and let your lawn breathe, giving you immediate results. Then, we'll fill in bare patches and thin spots with high-quality grass seed.
Benefits of our lawn aeration include:
Less thatch buildup

Stronger, deeper roots

Better drought and disease resistance

Improved soil quality

More efficient fertilizer use

Visibly healthier grass
Flea & Tick Control in Cranberry Township
Fleas and ticks are great at hiding—they can hang out between blades of grass, under outdoor furniture, and even in the cracks in the driveway. Not only are they annoying, but fleas and ticks also cause skin issues, allergic reactions, and illnesses like Lyme disease. To reclaim your yard and protect your family, trust our flea and tick control in Cranberry Township. We'll eliminate these pests and keep them out of your yard for good!
Our flea and tick treatment includes:
A free inspection

of your property, performed by one of our expert technicians.

Thorough treatment

of your entire lawn, plus tree lines and shrubbery.

Recurring visits

to make your protection never lapses.

Free re-treatments

if you experience problems between scheduled visits.
Weed Control in Cranberry Township
Want to get rid of weeds without harming your lawn and garden? Our weed removal in Cranberry Township has got you covered with our effective and safe methods! Say goodbye to persistent weeds like crabgrass and oxalis with our EPA-approved herbicides and ongoing monitoring. When you work with our lawn care technicians, you'll get:
A free lawn care quote.
Ongoing monitoring and bed weed control ensures that your lawn stays weed-free all year long.
Experience the satisfaction of a beautiful, weed-free lawn with our top-notch weed treatment services.
Service from local, experienced technicians!
The Lawn Sense Guarantee
Your happiness is our top priority! To ensure you have the best experience possible, our services come with a 100% satisfaction guarantee. If you have any problems after our visit, let us know and our technicians will gladly make things right! That includes re-treating at no additional cost.
Image