Image
Get $30 Off Lawn Care in Fox Chapel
Lawn Care in Fox Chapel
No one looks forward to yard work, so let Lawn Sense take care of things for you! We use quality products to target stubborn weeds, brown patches, and other common problems. You'll see results in no time and get greener, healthier grass with our lawn care in Fox Chapel. That's our promise to you!
When you choose our lawn care, we will:
Conduct a free inspection to better understand your property.
Create a custom treatment plan that's guaranteed to work.

Fertilize to promote strong, healthy grass growth.

Treat stubborn weeds and stop them from taking over.
Give you no-contract options, making quality services more accessible than ever.
Image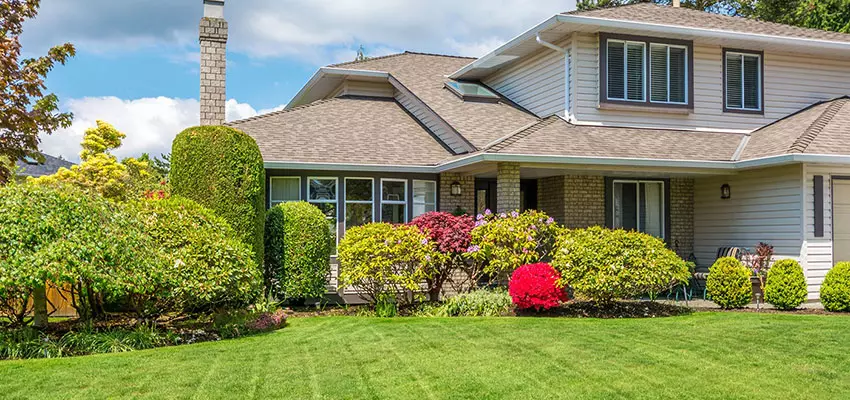 Image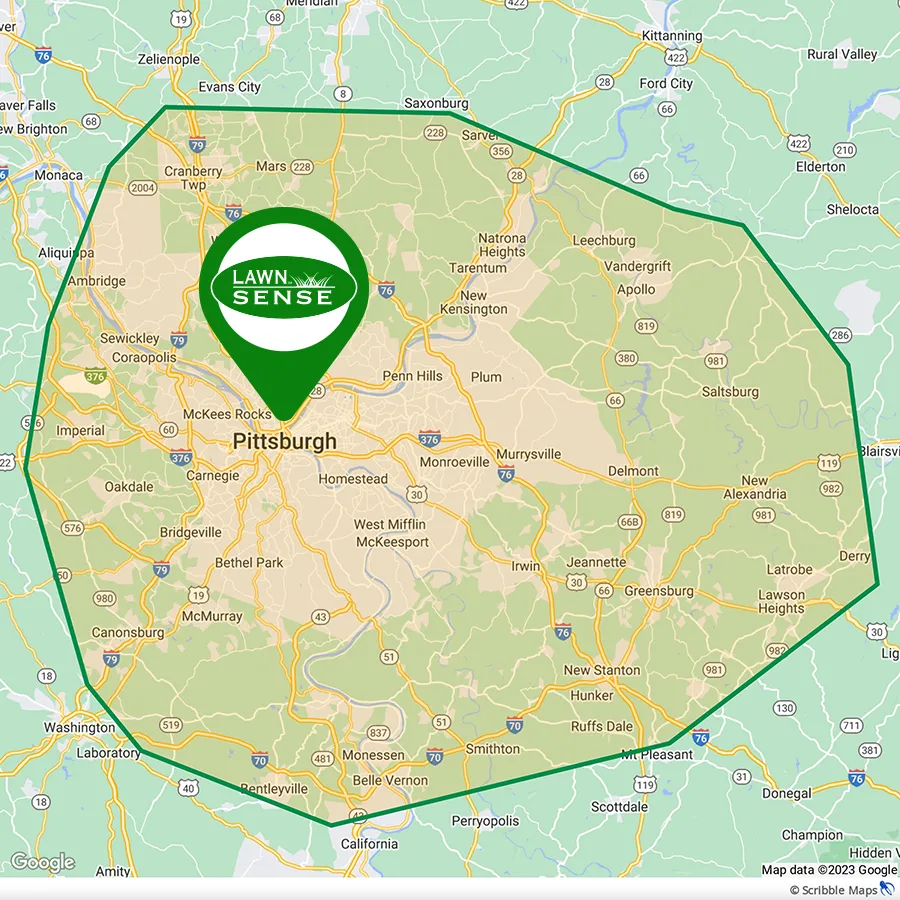 Year-Round Lawn Care
Your property's needs change with the seasons, and so does our lawn care in Fox Chapel. We tailor our approach based on the time of year, with visits every 6 weeks from March to November. This ensures we help your grass recover from the stress of summer, prepare for the cold winter, and everything in between.
The Lawn Sense Guarantee
Our customers mean everything to us, so we're always willing to go the extra mile to ensure you get the best lawn care in Fox Chapel. That includes offering a satisfaction guarantee. If you have any problems after our visit, simply let us know, and we'll re-treat for free! There are no tricks, no gimmicks—just honest services. Not in Fox Chapel? No worries! We provide lawn care in Pittsburgh and surrounding areas.
Aeration & Seeding in Fox Chapel
Even if you do a great job mowing and watering your lawn, it can still develop yellow patches or bald spots. That's because of soil compaction. Over time, things like foot traffic and heavy rain compact the soil and make it impossible for oxygen, water, and nutrients to reach grass roots. That's why your turf can still look wilted even after watering it. To save your grass, trust our aeration and seeding in Fox Chapel. We use methods that are tried and true to loosen soil and regrow your lawn.
Benefits of aeration and seeding include:
Thicker, more even grass growth.

Deeper grass roots that help prevent erosion.

More efficient fertilizer absorption so you can use less product.

Fewer puddles on your property.

Noticeably healthier grass.
Flea & Tick Control in Fox Chapel
Many pests love warm weather just as much as we do, which can make it dangerous to spend time in your backyard. In particular, fleas and ticks can cause problems like tapeworms, Lyme disease, and Rocky Mountain spotted fever. If you're worried about picking up pests, trust our flea and tick control in Fox Chapel. We eliminate these pests at their source to give you the long-term protection you need.
Our flea and tick control includes:
A free inspection

to look at the grass, shrubs, and other common hiding places for pests.

Treatment with EPA-approved products

that are safe for your family.

Suggestions on ways to stop future infestations

from taking over.

Free re-treatments

if you're not satisfied after our initial visit.
Weed Control in Fox Chapel
With over 20 years of experience in weed control, we know the common persistent weeds in Fox Chapel, PA, and how to effectively eliminate them. With our technicians on your side, we can create a beautiful outdoor space for you and your family to enjoy. Here's what you'll get with our service:
Unbeatable Customer Satisfaction: We are committed to providing exceptional service and guarantee your satisfaction with our weed control in Fox Chapel.
Pre-and-Post Emergent Solutions: Our skilled technicians apply pre-and-post emergent treatments to target both existing and potential weed growth, ensuring long-lasting weed control.
Expert Bed Weed Control: We understand the unique needs of your property and offer specialized bed weed control to specifically target stubborn weeds in flower beds and other landscaped areas.
Don't let weeds take over your lawn. Trust the experts at Lawn Sense to get rid of weeds and keep your grass healthy and beautiful all year round. Call us today for a free inspection, and let us take care of your weed control needs.
The Lawn Sense Guarantee
Your happiness is our top priority! To ensure you have the best experience possible, our services come with a 100% satisfaction guarantee. If you have any problems after our visit, let us know and our technicians will gladly make things right! That includes re-treating at no additional cost.
Image