Image
Get a Free Quote on Lawn Care in Monroeville
Lawn Care in Monroeville
If you're looking for a guaranteed way to boost your curb appeal, you're in the right place! At Lawn Sense, we provide a range of services from aeration to weed control and everything in between. Even if you don't know where to start, we can still help! Our lawn care in Monroeville includes a free inspection where we'll walk your property and look for areas of concern.
Contact us today for:
Fertilization

Weed control

Grub control

Aeration & seeding

Flea & tick control

Lime applications

And more!
Image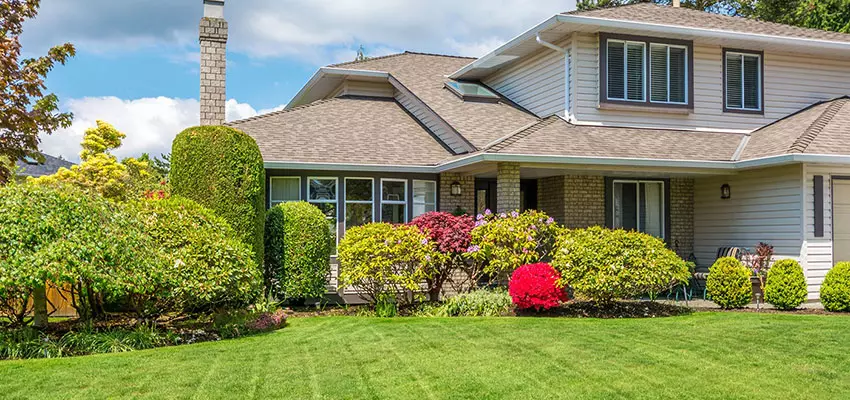 Image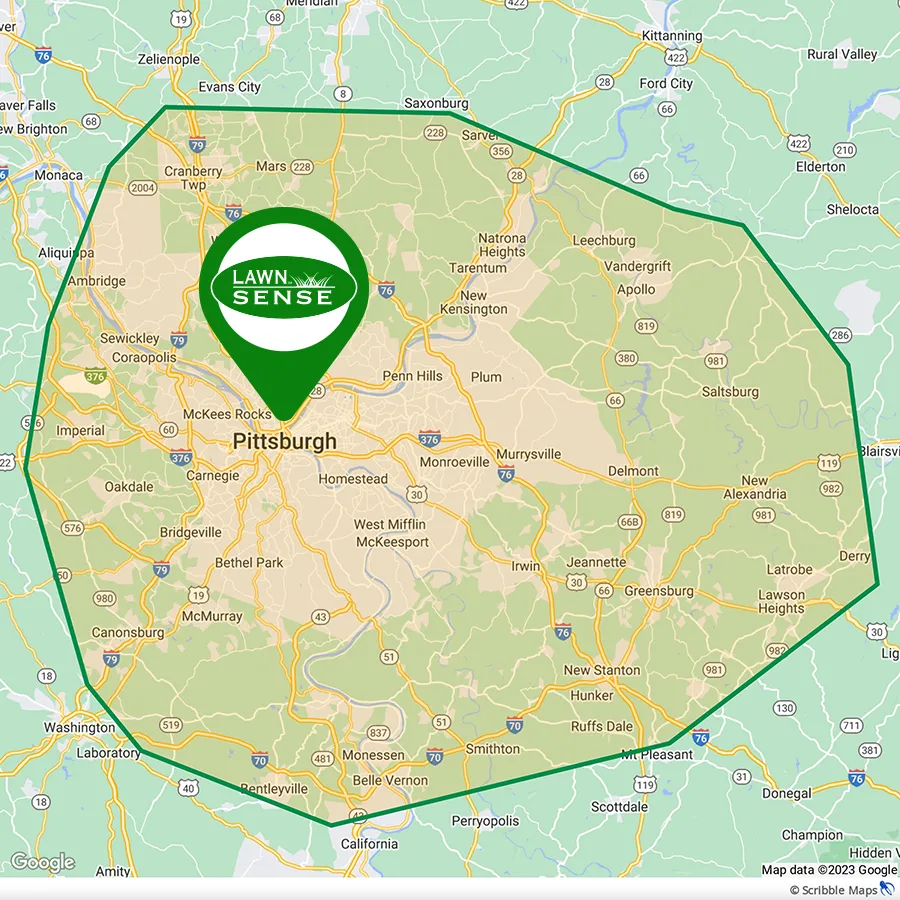 Treatments Tailored to You
Every lawn is different, so there's no one-size-fits-all solution. To ensure we give you the best treatment possible, our lawn care in Monroeville is tailored to your property's current conditions. We'll diagnose any existing issues, listen to your concerns, and create a custom treatment plan based on our findings. This ensures you see results as quickly as possible.
When you partner with us for lawn care in Monroeville, we will:
Inspect your property

to look for discoloration, bare spots, and other issues.

Use products that are proven to work a

nd are safe for your family.

Schedule seasonal fertilizer applications

to keep your turf fed.

Return every six weeks

from March until November.

Back our treatments with a satisfaction guarantee.
No-Contract Lawn Care
We believe every homeowner deserves a beautiful lawn, and we're here to make it happen. While recurring visits are the best way to see results, we know that option doesn't work for everyone. That's why we offer no-contract lawn care. You get to choose the services you want and when you want them! Our Pittsburgh lawn services are designed to suit everyone's individual needs.
Aeration & Seeding in Monroeville
Even the most manicured lawns experience soil compaction, which causes grass that's visibly struggling. Signs of soil compaction or thatch buildup include wilted grass, yellow grass blades, and patchy growth. To fix this damage, trust our aeration and seeding in Monroeville. We'll give your turf room to breathe and have it looking better than ever.
Our aeration and seeding includes:
A free estimate

so you know you're getting a great deal.

Core aeration

to pull up small plugs of soil and give you immediate results.

High-quality grass seed

spread across your property to promote a thick, even lawn.
Flea & Tick Control in Monroeville
Fleas and ticks might be annoying, but they're also dangerous. These tiny pests can carry diseases, cause allergic reactions, and even pass along tapeworms. Treating them on your own is almost impossible because of how small they are, but it's an easy job for our exterminators. We use the best equipment on the market to tackle infestations at their source to protect your pets and family.
When you choose our flea and tick control in Monroeville, we will:
Schedule a free inspection

to determine the severity of the pest problem.

Find potential hiding spots

and things that are attracting fleas and ticks.

Eliminate pests using EPA-approved products

that are both safe and effective.

 

Schedule routine treatments

to keep your yard protected year-round.
Weed Control in Monroeville
Tired of struggling with stubborn weeds in your lawn? Let our expert weed removal service in Monroeville take care of it for you. With our EPA-approved products and year-round weed control, you can enjoy a lush, healthy lawn without the eyesore of unsightly brown patches. Call our technicians today for:
A free inspection of your property.
Pre and post-emergent applications that eliminate and prevent weed growth.
Recurring applications that provide long-lasting results.
And more!