Image

Stop Sharing Your Yard with Fleas and Ticks
Flea & Tick Control in Pittsburgh
Odds are you've encountered fleas and ticks before. If you have pets, those odds skyrocket. You also know how difficult they are to eliminate. Store-bought treatments might promise relief, but they can actually cause more harm than good by making the infestation worse. For the guaranteed relief you need, trust Lawn Sense. Our flea and tick control in Pittsburgh will keep you protected from flea and tick-borne diseases, including:
Lyme Disease

Rocky Mountain Spotted Fever

Tapeworm

Typhus

Anaplasmosis
Protect Your Family from Fleas and Ticks
They might seem like harmless little bugs, but fleas and ticks can actually have a big impact on your health. Even your pets are at risk! While that sounds scary, it's easy to protect your loved ones with our flea and tick treatments in Pittsburgh. We'll take care of everything to let you safely spend time outside.
Get Started With a Free Inspection
Finding fleas and ticks is tricky unless you know exactly what to look for. That's what we're here for! Our experts have decades of experience finding these tiny pests, so we know exactly where to look. We'll complete a free inspection to look in shrubs, grass blades, and other common harborage places.
Get $25 Off Flea & Tick Control
What to Do After Treatment
Fleas have four life stages—egg, larva, pupa, and adult. They can stay in the larval stage for up to a year, which makes it easy for them to go unnoticed because they're so small. Once the larvae start to mature, they'll re-infest your home again. Ticks can go two years without food, so they can hang around for a while too. That's why treatment doesn't end once we're gone! Easy preventative measures you can do include:
Vacuuming regularly to eliminate any pests that might have snuck inside.
Bathing and grooming your pets at least once a month.
Keeping all animals on your property up-to-date on flea and tick medicine.
Rake and remove leaves to remove potential hiding spots for pests.
Mow your lawn regularly to ensure the grass doesn't get too tall.
No Contracts, Just Guaranteed Results
At Lawn Sense, we don't make you sign an unnecessary contract. Our flea and tick experts are here to help you, whether you need a one-time solution or want year-round protection. With both options, you'll get great care from our team of highly-trained professionals. If that wasn't enough, we also offer free re-treatments!
Image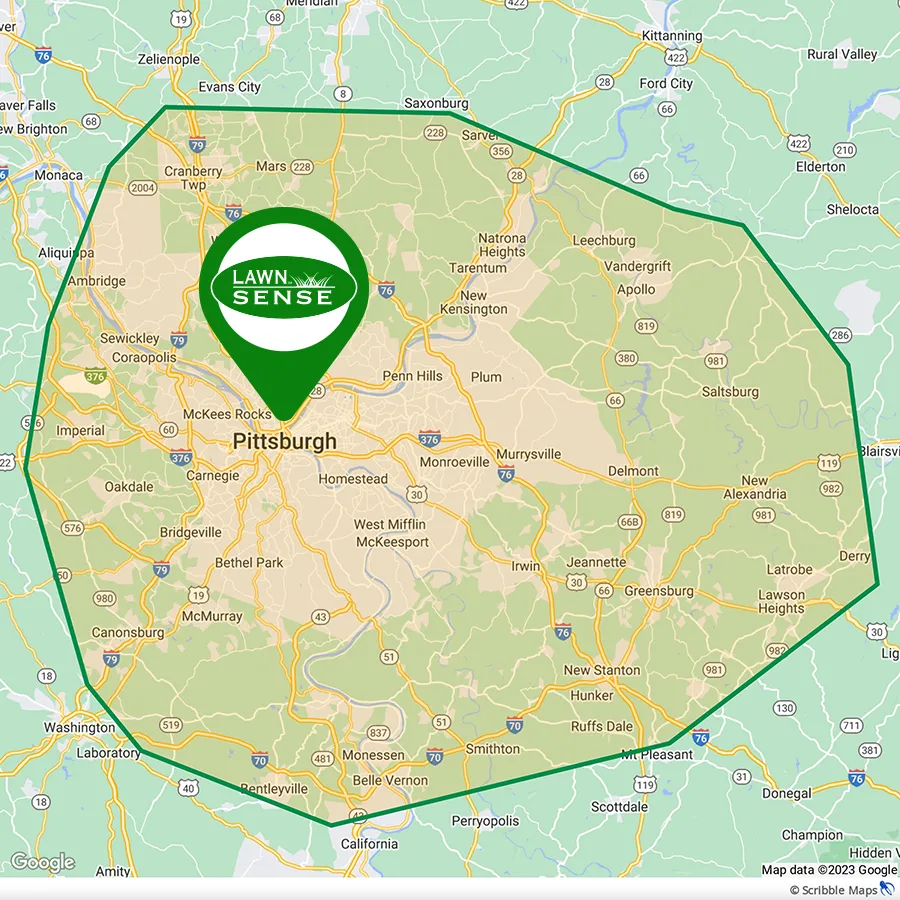 Areas We Service Around Pittsburgh
As a locally-owned company, we're so proud to call Pennsylvania home. We've been providing lawn care here for almost three decades, and we wouldn't want to be anywhere else! Our services are available in: