Image
No-Contract Lawn Care in North Huntingdon
Lawn Care in North Huntingdon
If you've ever tried to take care of your lawn on your own, you know how difficult it is. Even finding the right fertilizer or weed killer can be tough when you have to choose from a giant display. Instead of guessing what's best for your property, trust our lawn care in North Huntingdon. We'll use our 25+ years of experience to tackle any problem with ease.
Our lawn care experts can help you with:
Weed control

Lawn fertilization

Insect control

Aeration

Overseeding

Lime applications
Image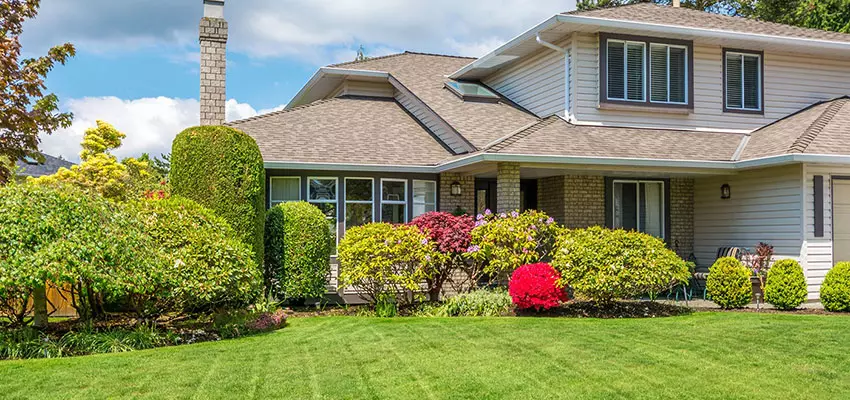 Image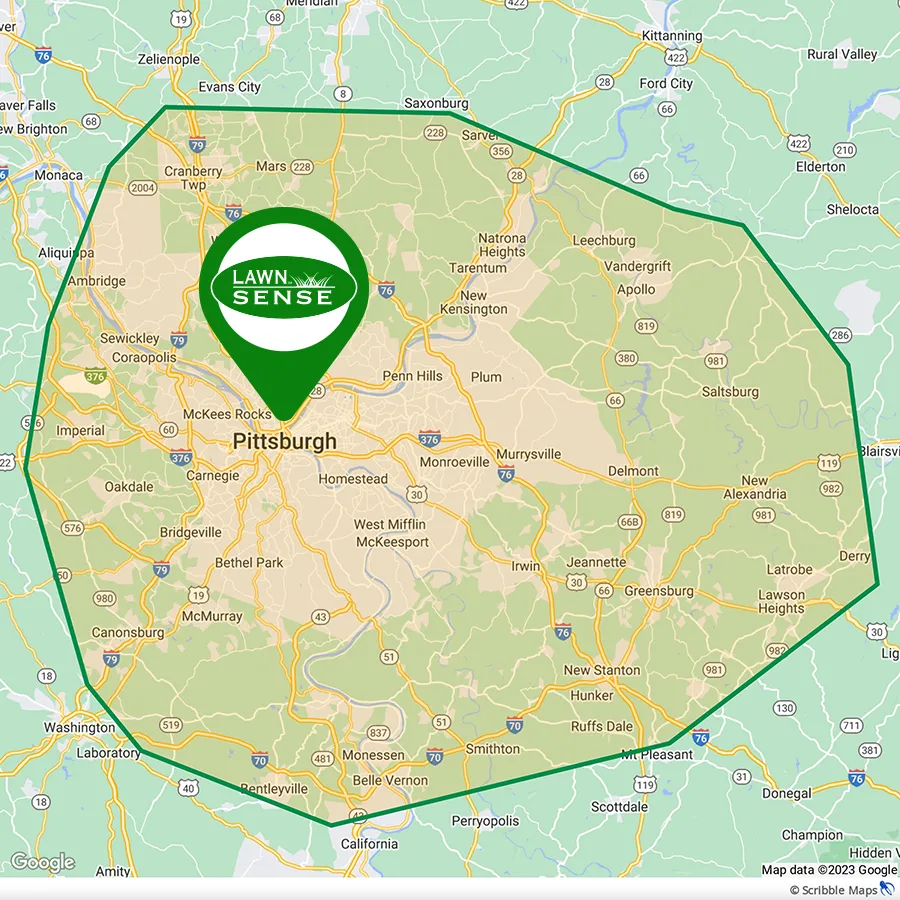 Providing Outstanding Lawn Service Since 1997
Your lawn is up against a lot of stressors, such as nutrient deficiencies and invasive weeds. Our comprehensive lawn care in North Huntingdon can help! Our experts have decades of experience, so they know how to solve even the most complicated problems. It all starts with a free inspection so we can see your property and talk with you face-to-face about your concerns.
From there, our lawn care technicians will:
Create a custom treatment plan

based on your property's needs.

Use pre-emergent products

to stop new weeds from sprouting.

Eliminate existing weeds

with targeted post-emergent applications.

Use a quality fertilizer blend

to promote healthy, strong growth.

Give you no-contract options

for ultimate flexibility.
A Beautiful Lawn, Guaranteed
At Lawn Sense, we always put our customers first, and that's evident in everything we do. In addition to offering outstanding customer service, we also have a 100% satisfaction guarantee. If you're not completely happy with our lawn care in North Huntingdon, we'll return and re-treat. You can always trust our team to make things right! Not in North Huntingdon? Check out our lawn services in Pittsburgh and the surrounding area! 
Aeration & Seeding in North Huntingdon
Even the most well-cared for lawns experience soil compaction, which causes grass that's visibly struggling. This includes yellow patches, thinning grass, and an abundance of weeds. Compacted soil won't go away on its own, but our lawn aeration in North Huntingdon can help. We use core aeration to loosen up the soil and make it easy for water, oxygen, and fertilizer to reach grass roots. We pair it with seeding services for the best results!
Benefits of aeration and seeding include:
A thick, even lawn:

We'll fill in bare patches with high-quality grass seed.

Stronger roots:

Aeration makes it easy for roots to grow deeper, making them stronger.

Better fertilizer uptake:

Instead of sitting on top of the soil, aeration helps fertilizer reach grass roots.

Less thatch buildup:

Core aerators break up thatch and stimulate microorganisms that help get rid of it.

An easier to maintain lawn:

A healthy lawn starts with healthy roots!
Flea & Tick Control in North Huntingdon
Living with pests or near the woods increases your chances of a run-in with fleas and ticks. These pests can wait in your yard for months, waiting for the perfect opportunity to burrow into your dog's fur or grab onto your pant leg. Don't give them the chance! Our flea and tick control in North Huntingdon uses top-notch products to eliminate pests and keep them gone.
When you choose our flea and tick control, we will:
Inspect your property

to learn more about its unique needs.

Create a custom treatment plan

based on our findings.

Eliminate pests using EPA-approved products.

Schedule ongoing treatments

to give you the peace of mind you deserve.
Weed Control in North Huntingdon
Are persistent weeds taking over your lawn in North Huntingdon? Don't worry; we have the perfect solution for you. Call us today and let Lawn Sense become your go-to weed removal service in North Huntingdon, offering top-notch weed control that really works. With our quality treatments, you can say goodbye to those unsightly weeds once and for all. Here's what makes our service stand out:
EPA-approved herbicides: Our weed treatment options are not only safe for your lawn but also effective in eliminating those stubborn weeds. You can trust our products to get the job done without causing any harm to your grass.
Year-round weed control: We understand that weeds can be a year-round nuisance, which is why our lawn spraying service covers the entire season from March to November. Say goodbye to the constant battle with weeds and enjoy a weed-free lawn all year long.
Ongoing monitoring: Our team of experts will not only provide you with effective weed control but also consistently monitor your lawn to ensure those pesky weeds don't make a comeback. We'll be there every step of the way to keep your lawn looking pristine.
The Lawn Sense Guarantee
Your happiness is our top priority! To ensure you have the best experience possible, our services come with a 100% satisfaction guarantee. If you have any problems after our visit, let us know and our technicians will gladly make things right! That includes re-treating at no additional cost.
Image