Image

Say Goodbye to Bothersome Weeds
Weed Control in Pittsburgh
Store-bought weed killers make it impossible to get rid of weeds without also hurting your grass, causing unsightly brown patches and even more problems. Instead of trying to do everything on your own, trust the experts at Lawn Sense. We've been tackling weeds like crabgrass and oxalis since 1997, so we know our methods really work.
Our weed control in Pittsburgh includes:
A free inspection

to learn more about your property's unique needs.

EPA-approved products

that are both safe and effective.

Pre-emergent applications

to stop weed seeds from germinating.

Post-emergent solutions

to target existing plants without harming your grass.

Year-round treatments

from March to November.
The Importance of Weed Control
It might be tempting to let weeds grow and hope they go away on their own, but that's not what will happen. As weeds grow, they steal resources like sunlight, water, and space from your grass. Weeds are also much better at growing under poor conditions than turfgrass, which means your lawn gets weaker as weeds get even stronger. Unhealthy grass has a higher risk of disease, drought, and insect damage.
Some of the benefits of professional weed control include:
Increased distribution of vital nutrients to your plants and grass.
Eliminating potentially invasive weeds from your lawn. 
Promoting healthy growth of plants of garden plants, flowers, and grass. 
Reduced risk of accidental contact with poisonous weeds.

And more!
We'll Get Rid of Weeds, Guaranteed
At Lawn Sense, we pride ourselves on our exceptional customer service. We'll go above and beyond whenever we can, with free estimates, free inspections, and a satisfaction guarantee. If you're unhappy for any reason after our visit, the solution is simple! Give us a call, and we'll come back as soon as we can to re-treat at no additional cost. That's our promise to you!
Hassle-Free, No-Contract Options
Regular treatments are the best way to achieve a weed-free yard. However, we know that's not the best option for everyone. That's why we offer no-contract weed control in Pittsburgh! You still get the great service we're known for, just without a binding contract or hidden fees. You can choose what works best for you, whether that's year-round visits or one-time help.
Image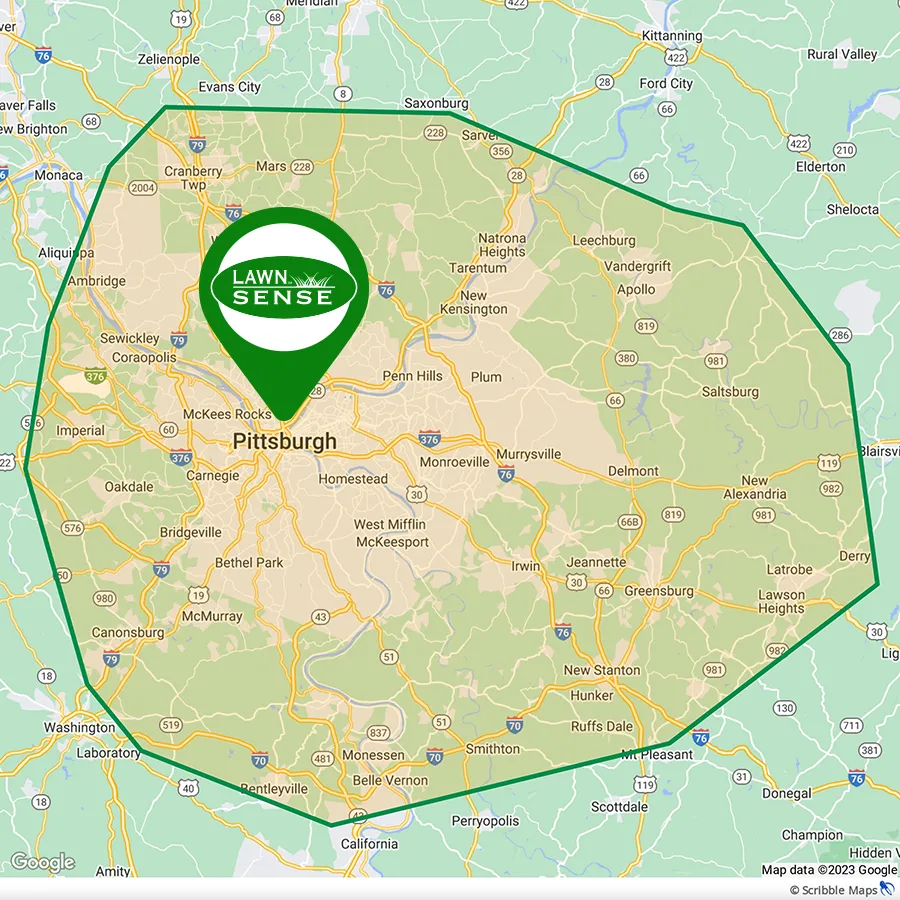 Areas We Service Around Pittsburgh
As a locally-owned company, we're so proud to call Pennsylvania home. We've been providing lawn care here for almost three decades, and we wouldn't want to be anywhere else! Our services are available in: