Image
Looking for the Best Lawn Care in Murrysville?
Lawn Care in Murrysville
The only thing harder than achieving the lawn of your dreams is maintaining it. Luckily, you don't have to do it on your own! The experts here at Lawn Sense are always ready to lend a helping hand. Our lawn care in Murrysville is designed to keep your property looking great year-round while stopping problems like pest damage and stubborn weeds. All you have to do is sit back, relax, and let us handle the rest.
Our options for lawn care include:
Weed control

Lawn fertilization

Insect control

Aeration

Overseeding

Lime applications

Organic treatments
Image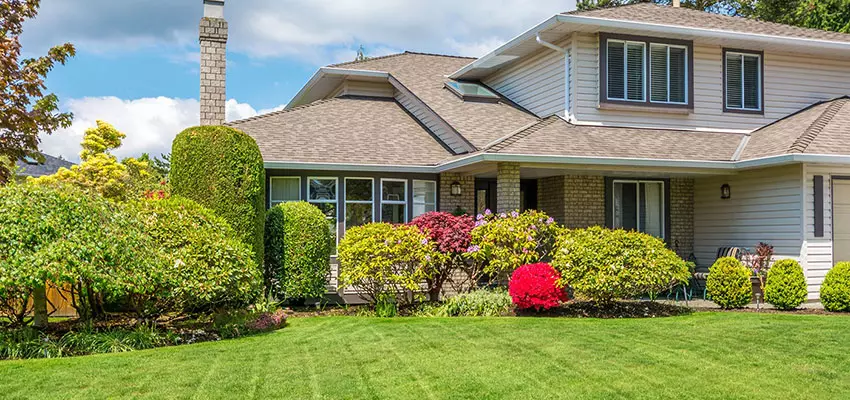 Image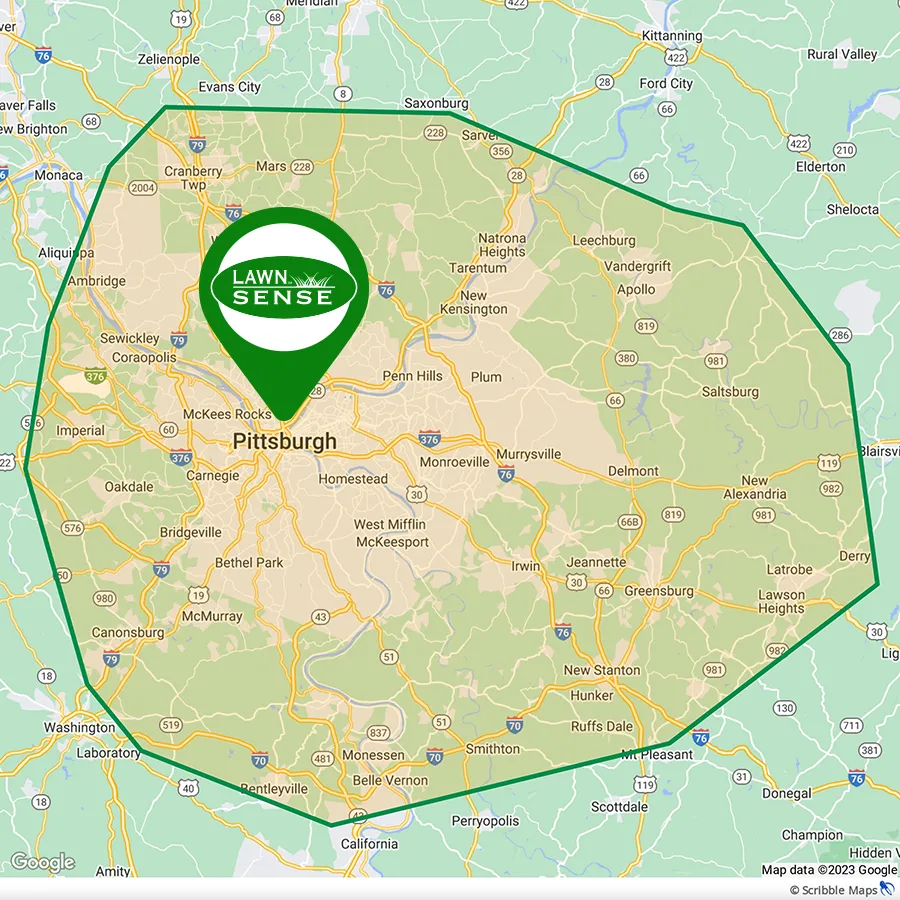 Custom Treatments Made for Your Lawn
Taking care of your lawn is a science, which is why most store-bought treatments don't work. Instead of trying to use a one-size-fits-all approach, our experts take the time to understand your lawn's current conditions. We'll look for discoloration, thin patches, dead spots, and other problem areas before creating a treatment plan just for you.
Our Murrysville lawn care includes:
A free estimate

so you know you're getting the best treatment at a fair price.

Personalized treatments

to ensure we meet your property's unique needs.

Strategic fertilization

based on growing periods.

Weed control that targets existing plants

while stopping new ones from growing.

Visits every 6 weeks

, from March to November.
See Results Without a Contract
Finding the right Pittsburgh lawn care company doesn't have to be difficult! Unlike some companies, we don't rope you into an unnecessary contract. With Lawn Sense, you're always in charge! You get to choose the services you need, when you need them. If that wasn't enough, we also offer free re-treatments.
Aeration & Seeding in Murrysville
Compacted soil is hard and dense, so it can't absorb the water that grass needs. Instead, water sits on top of the dirt and causes puddles or runs off, leaving your lawn thirsty and wilted no matter how often it rains. The best way to save your turf is with our lawn aeration in Murrysville. We use core aeration that pulls out plugs of soil to give your grass room to breathe without removing existing nutrients. Then, we follow-up with seeding services to fill in bare patches.
The benefits of aeration and seeding include:
Stronger, deeper grass roots

Thicker grass

No bare spots or thin patches

Reduced water runoff

Drought and disease resistance

An overall healthier lawn!
Flea & Tick Control in Murrysville
Fleas and ticks are common outdoor pests that are great at hiding, so they can easily go unnoticed until they start biting. Not only are their bites annoying, but they also put you at risk for Lyme disease, Rocky Mountain spotted fever, and tapeworms. To protect your loved ones, trust our flea and tick control in Murrysville. We'll remove unwanted pests, keep them from coming back, and help you safely spend time outdoors.
When you partner with us for flea and tick treatments, we will:
Schedule a free inspection

to search your property for these tiny pests.

Use EPA-approved treatments

that are both effective and safe.

Create a protective barrier

around your home.

Back our treatments with a satisfaction guarantee.
Weed Control in Murrysville
Are pesky weeds taking over your beautiful lawn? Don't worry; we've got you covered. At Lawn Sense, we offer top-notch weed removal services that will get rid of weeds once and for all. With our EPA-approved weed treatments and year-round weed control, you can say goodbye to those unsightly weeds and hello to a lush, green lawn. Curious about what sets us apart? Here's what you can expect when you choose our weed control in Murrysville:
EPA-Approved Weed Treatments: Our expert team only uses EPA-approved herbicides, ensuring the safety of your family, pets, and the environment. We take your peace of mind seriously.
Year-Round Weed Control: We understand that weeds can be persistent, which is why our lawn spraying service operates from March to November. Our ongoing monitoring ensures that those pesky weeds have no chance of coming back.
Effective Pre-and-Post Emergent Solutions: Our weed treatment includes both pre-and-post emergent applications. We prevent weeds from germinating and target existing plants without harming your precious grass. With our tailored solutions, your lawn will be weed-free in no time.
The Lawn Sense Guarantee
Your happiness is our top priority! To ensure you have the best experience possible, our services come with a 100% satisfaction guarantee. If you have any problems after our visit, let us know and our technicians will gladly make things right! That includes re-treating at no additional cost.
Image