Image
Save $30 on the Best Lawn Care in Trafford
Lawn Care in Trafford
If you've tried to take care of your grass on your own, you know how frustrating it can be. Let the experts at Lawn Sense save you the headache and do all the hard work for you! Our lawn care in Trafford is designed to help with a variety of concerns, and it comes with free re-treatments. If you're ever unhappy, all you have to do is pick up the phone and we'll do the rest.
Our lawn care program includes:
Weed control

Lawn fertilization

Insect control

Aeration

Overseeding

Lime applications
Image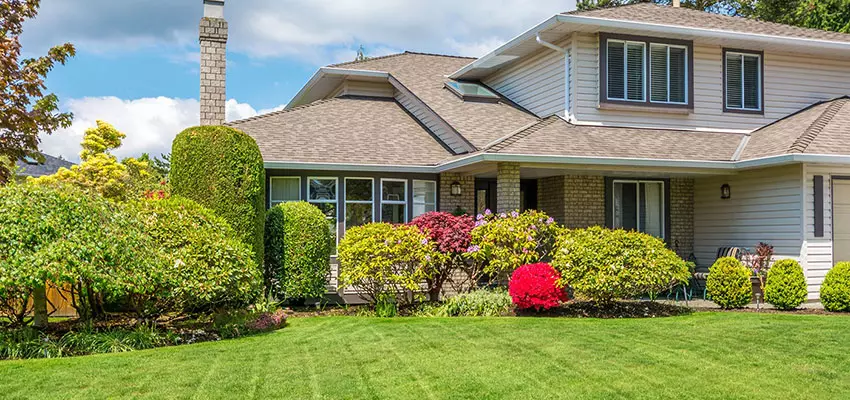 Image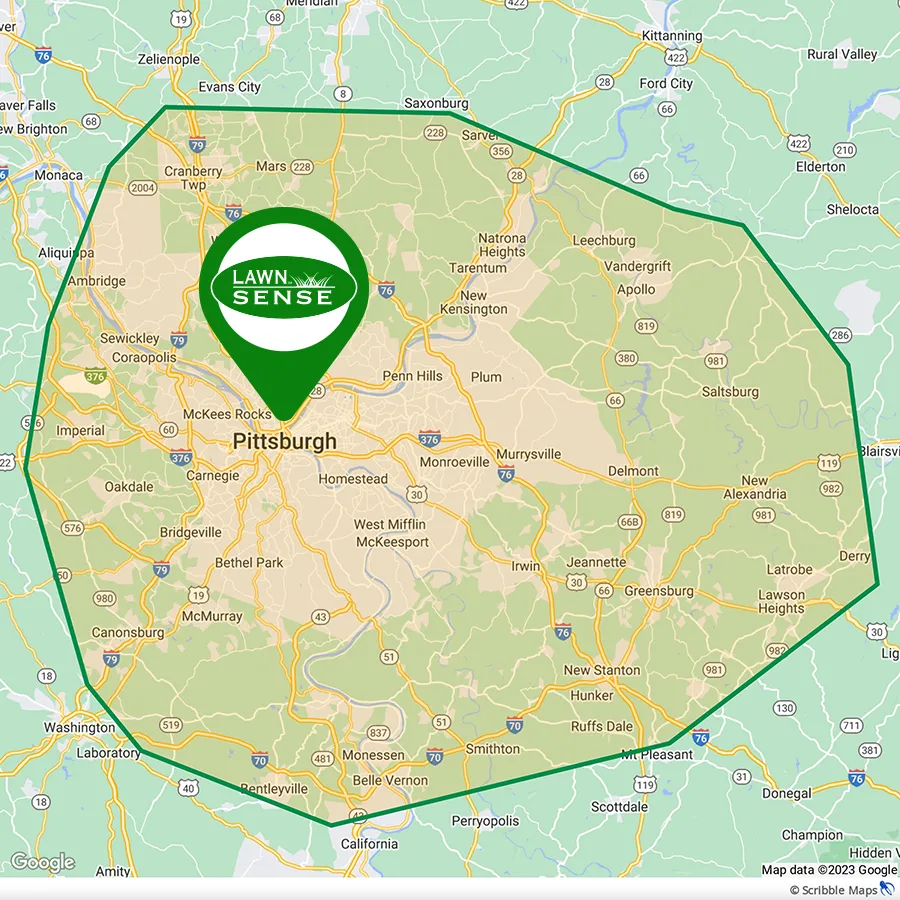 Custom Treatments for the Best Results
We've been providing lawn care in Trafford since 1997, so we have decades of experience that have prepared us for any challenge. Slow-growing grass, thin patches, brown spots—we can handle it all and more! It all starts with a thorough inspection where we get to know your property's unique needs and listen to any concerns you have.
When you partner with us for lawn care, we will:
Give you a free quote

so there's no surprises down the line.

Use quality products

that are EPA-approved and safe for your family.

Get rid of existing weeds

while preventing new ones from germinating.

Fertilize your lawn

to ensure it has the proper nutrients throughout the year.

Schedule treatments every 6 weeks

from the spring to the fall.
Expert Services Without a Contract
Finding the right Pittsburgh lawn care company can be simple! Unlike some of our competitors, we don't rope you into an unnecessary contract. Instead, you get to schedule the services you need, when they're convenient for you. Whether that's regular visits or occasional help, our lawn care in Trafford is the solution for you.
Aeration & Seeding in Trafford
No matter how perfectly you take care of your lawn, soil compaction will still happen. It's a natural process, which is why annual aeration is important. Our lawn aeration in Trafford uses a machine to pull up hundreds of soil plugs from your yard, placing them on top of the ground. This creates much-needed channels that let oxygen, water, and nutrients reach grass roots. The result is healthier, happier turf.
Other benefits of aeration and seeding include:
Stronger roots that can spread out easily.

Less water runoff and puddling.

Thicker, more even grass growth.

More efficient fertilizer uptake.

A lawn that's easier to maintain.
Flea & Tick Control in Trafford
Fleas and ticks are small but tough pests. They can go months without feeding, making it easy for them to hang around your yard waiting for someone to walk by. If you get close enough, they'll hop onto your clothes or skin and start causing problems immediately. For the relief you deserve, trust our flea and tick control in Trafford. We use EPA-approved products to eliminate pests and keep them gone throughout the year.
In addition to professional flea and tick control, here are some things you can do to keep your yard safe:
Vacuum your home regularly to remove any pests that made it inside.

Bathe pets at least once a month, even if they live indoors.

Keep animals up-to-date on flea and tick medicines.

Mow your lawn and rake leaves as needed to remove potential hiding spots.
The Lawn Sense Guarantee
Your happiness is our top priority! To ensure you have the best experience possible, our services come with a 100% satisfaction guarantee. If you have any problems after our visit, let us know and our technicians will gladly make things right! That includes re-treating at no additional cost.
Image