Image
100% Guaranteed Lawn Care in Irwin
Lawn Care in Irwin
We've been the area's premier lawn care company since 1997, so we've seen it all! Whether your lawn is patchy, brown, or just needs a boost to look its best, our experts will diagnose the problem and solve it. With our safe products, effective treatment methods, and no-contract options, there's no better choice than Lawn Sense.
Based on your needs, our lawn care includes:
Weed control

Lawn fertilization

Insect control

Aeration

Overseeding

Lime applications
Image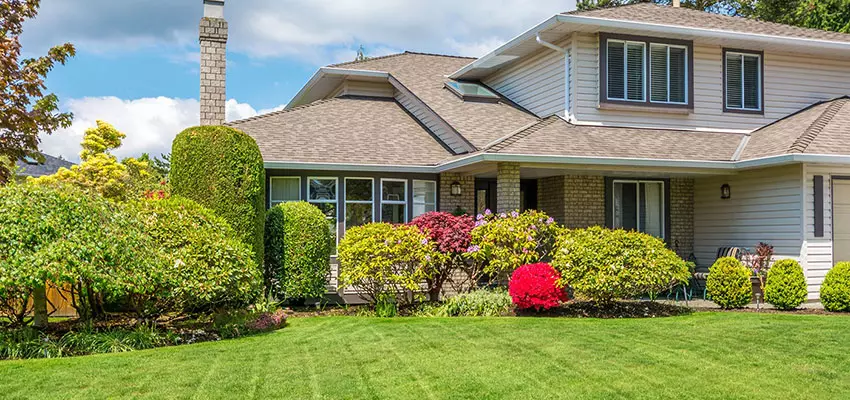 Image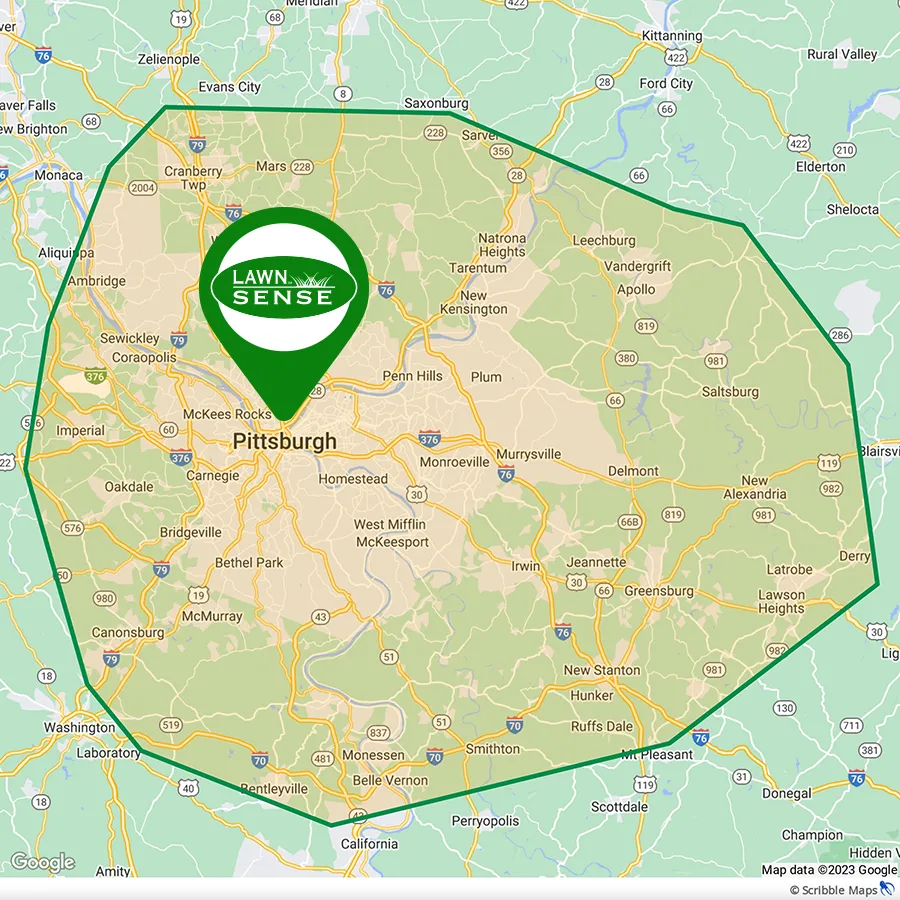 See Results With Custom Treatments
Humid summers, freezing winters, and sandy soil all make it difficult to maintain a lawn in Pennsylvania. As locals ourselves, we have firsthand experience with this struggle. That also means we know all the tricks to keeping your property looking great year-round! We offer 6 treatments per year to cater to your lawn's seasonal needs, helping it recover from the stress of summer, preparing it for winter, and everything in between.
With our lawn care services, you'll receive:
A free inspection

and estimate.

Year-round treatments

from trained professionals.

Fertilizer applications

to promote healthy growth.

Weed control

to eliminate unwanted plants.

Organic treatment

options that are safe and effective.
Looking for Pittsburgh lawn care? We service Irwin and the surrounding area. Contact us today!
Aeration & Seeding in Irwin
Aeration is an important part of maintaining a healthy lawn, which is why it needs to be done annually. Over time, compacted soil and thatch buildup make it impossible for water, nutrients, and oxygen to reach your lawn's root system. This results in grass that's yellow, limp, and dying. To reverse this damage, trust our lawn aeration in Irwin. We'll break up hard soil, spread new grass seed, and help your lawn look better than you ever thought possible.
When you partner with us for aeration and seeding, you'll receive:
Immediate results

with our core aerator that pulls up small soil plugs.

High-quality grass seed

to fill in bare spots or thin patches.

Aftercare instructions

so you know how to care for a newly-seeded lawn.

Guaranteed results

, including free re-treatments if needed.
Flea & Tick Control in Irwin
Despite their small size, fleas and ticks have a big impact on the well-being of your pets and family. These pests can spread a variety of diseases, like Lyme disease, Rocky Mountain spotted fever, and flea-borne typhus. That might sound scary, but it's easy to protect your loved ones with our flea and tick control in Irwin. We'll effectively eliminate these unwanted insects so you can safely spend time outside.
Our flea and tick control includes:
A free inspection

and estimate to make getting started easy.

EPA-approved products

that get the job done safely.

Recurring options

to keep your lawn protected all season long.

Free re-treatments

if you have any problems between visits.
Weed Control in Irwin
At Lawn Sense, we take care of your weed problems so you don't have to. Our weed removal service in Irwin, PA is backed by over two decades of experience in tackling stubborn weeds like crabgrass and oxalis. Say goodbye to unsightly brown patches and hello to a lush, weed-free lawn with our proven weed control in Irwin. Here's what we offer:
EPA-approved weed treatments
Year-round weed control
Ongoing monitoring
Pre- and post-emergent treatment
Bed weed control
A 100% satisfaction guarantee!
Don't waste time and effort trying to tackle weeds on your own. Let us handle the weeds so you can enjoy a beautiful, weed-free lawn all year round.
The Lawn Sense Guarantee
Your happiness is our top priority! To ensure you have the best experience possible, our services come with a 100% satisfaction guarantee. If you have any problems after our visit, let us know and our technicians will gladly make things right! That includes re-treating at no additional cost.
Image