Image
The Best Lawn Care in Plum Since 1997
Lawn Care in Plum
We know how difficult it is to take care of your lawn, not to mention time-consuming. Instead of doing it all yourself, trust the experts here at Lawn Sense. We've been providing lawn care in Plum since 1997, so we have the tools and expertise needed to tackle any kind of problem. Whether it's brown patches, stubborn weeds, or patchy growth, we've got the solution for you. You'll see results; we guarantee it!
Our lawn care offerings include:
Weed control

Lawn fertilization

Insect control

Aeration

Overseeding

Lime applications
Image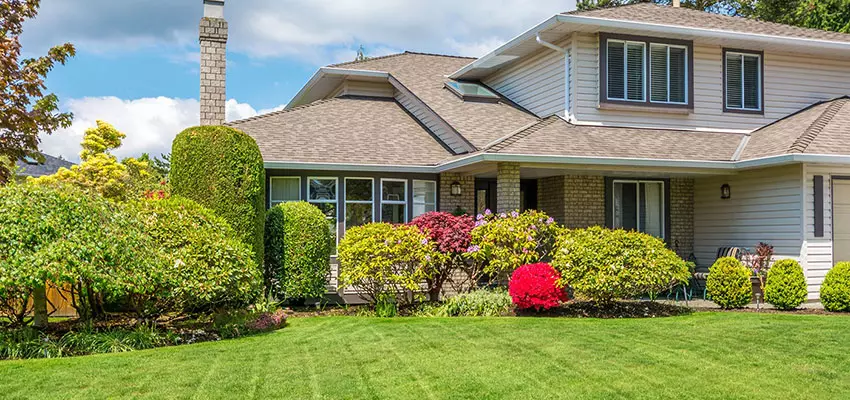 Image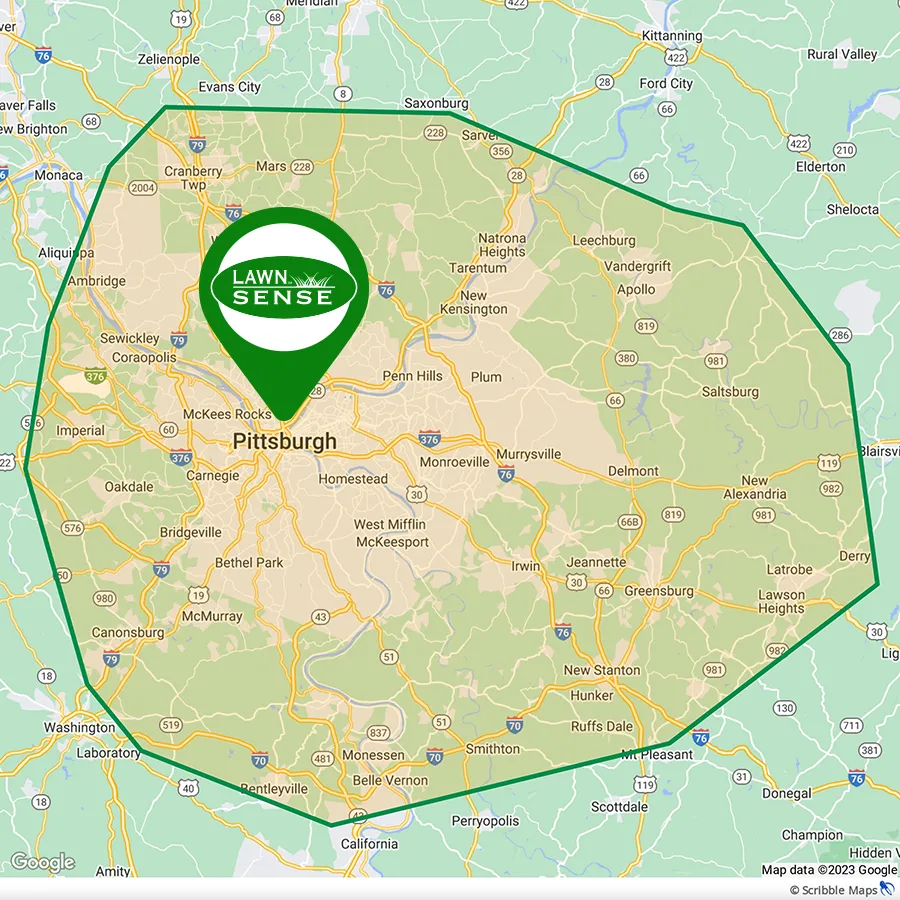 Lawn Treatment Tailored to You
You might think all grass looks the same, but that doesn't mean your lawn has the same needs as your neighbor's does. To make sure you get the best results possible, we tailor our lawn care based on your unique needs. Our technicians will look at the type of grass you have, its current health, soil conditions, and countless other factors. We'll also listen to your concerns and learn more about what your dream lawn looks like.
When you partner with us for lawn care, we will:
Complete a free inspection and estimate so you know you're making the right choice.
Strategically fertilize your lawn to promote growth and vibrant color.
Target weeds to stop crabgrass, thistle, and other unwanted plants from taking over.
Offer organic lawn care options that give you results while looking out for the environment.
Schedule visits every 6 weeks, starting in March until November.
Great Lawn Care Without a Contract
Everyone's needs are different, which is why we let you choose what services you want. With Lawn Sense, you'll never be locked into an unnecessary contract. Whether you sign up for one of our comprehensive programs or just need occasional help, our lawn care in Plum is a great option. You'll get great service without any fuss!
Aeration & Seeding in Plum
If your lawn is looking lackluster despite proper watering, mowing, and fertilizing, the culprit is likely soil compaction. Over time, soil naturally compacts and becomes too dense for water to penetrate. When paired with thatch buildup, it's impossible for your grass to get the resources it needs. The best way to solve this problem is with our aeration and seeding in Plum. We'll break up hard soil to let your grass breathe, then fill in bare patches to give you a healthy, lush lawn.
Benefits of aeration and seeding include:
Better quality soil

Improved water uptake

Thick, uniform grass

Drought and disease resistance

Less water runoff

Overall easier to maintain lawn
Flea & Tick Control in Plum
Fleas and ticks are not only annoying, but they're also dangerous. These nuisances put your loved ones at risk for diseases like Lyme disease and Bartonella, as well as parasites like tapeworms. Fortunately, our flea and tick control in Plum is here to help! Our experts will make your yard safe for the whole family to enjoy, including pets, so you can spend time outside without worry.
Our flea and tick treatments include:
A free inspection to learn more about your property's unique needs.
Custom treatments using EPA-approved formulas.
A protective bubble around your yard to keep fleas and ticks out.

Flexible, no-contract service options.
Not in Plum? Check out our Pittsburgh lawn services for flea & tick control in the surrounding area!
Weed Control in Plum
Say goodbye to persistent weeds with our expert weed removal service in Plum. Our EPA-approved herbicides are not only safe for your lawn but also highly effective in preventing weeds from germinating. Don't let unsightly patches ruin your lawn - let our professional weed control in Plum take care of it for you! After you get a free quote, you'll receive:
Pre-and-post emergent solutions that prevent weeds from germinating and target existing plants without harming your grass.
Treatments from March-November that ensure lasting prevention.
Healthy growth of grass, flowers, and plants.
Service from friendly exterminators.
And more!
The Lawn Sense Guarantee
Your happiness is our top priority! To ensure you have the best experience possible, our services come with a 100% satisfaction guarantee. If you have any problems after our visit, let us know and our technicians will gladly make things right! That includes re-treating at no additional cost.
Image