Image
Get Guaranteed Lawn Care in Penn Hills
Lawn Care in Penn Hills
Maintaining the perfect lawn is tough, not to mention time-consuming. Instead of spending your time trying to make ineffective store-bought products work, trust the experts here at Lawn Sense. We offer lawn care in Penn Hills that's designed to target problems at their source, giving you a better lawn in no time. You'll see results, we guarantee it!
When you partner with us for lawn care in Penn Hills, we will:
Search your property for any problem areas.

Create our custom treatment plan.

Use EPA-approved products to give you safe results.

Apply seasonal fertilizers to encourage health growth.

Target weeds while preventing new ones from growing.

Back our services with a satisfaction guarantee.
Image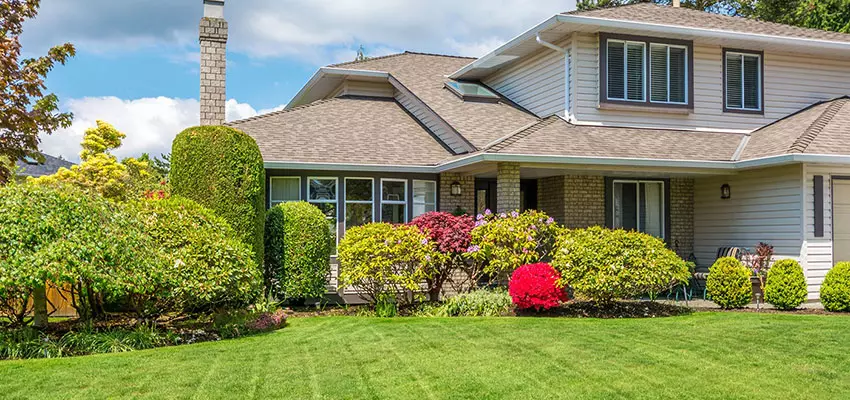 Image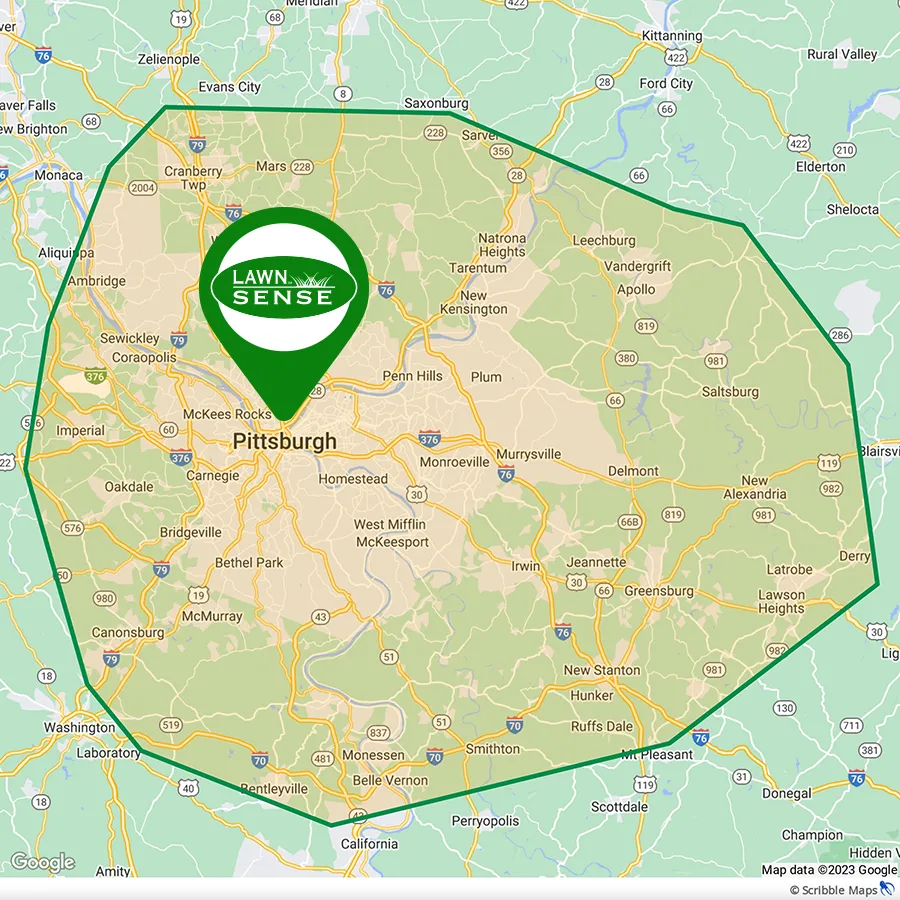 See Results with Personalized Treatments
You might not be able to tell the difference between your grass and your neighbor's, but our lawn care experts from Pittsburgh can! They're trained to look for discoloration, thinning grass, and other small signs of a problem before it takes over. We can also create a treatment plan that's personalized to your unique needs, ensuring you see results as soon as possible. Your dream lawn has never been closer to reality!
Our No-Contract Options
The secret to a healthy lawn is year-round treatments, but we know that's not always the best option for everyone. To ensure we can accommodate your needs, we offer no-contract lawn care in Penn Hills. You get to choose between recurring visits or one-time help, whatever you need at the moment. Either way, you'll get the same great service Lawn Sense is known for!
Aeration & Seeding in Penn Hills
Soil compaction and thatch buildup happen naturally, but they can take a toll on your grass. Dense soil makes it impossible for water and nutrients to reach grass roots, resulting in turf that's yellow and lifeless. If your lawn needs to be rescued, trust our aeration and seeding in Penn Hills. We'll give it room to breathe then spread grass seed to fill in any bare spots.
Benefits of lawn aeration and seeding include:
Less standing water

Stronger root systems

Drought and disease resistance

Thicker grass

Improved turf health
Flea & Tick Control in Penn Hills
Even if you don't have pets, you know that fleas and ticks are a major hassle. They can bite, cause skin issues, and even transmit diseases like Rocky Mountain spotted fever or Lyme disease. When it comes to a threat like that, you need the best protection possible—you need our flea and tick control in Penn Hills. We use quality products to give you lasting results, keeping your pets and family safe.
Our flea and tick control includes:
A free inspection and estimate to make getting started easy.

Custom solutions based on your property's needs.

Treatment with efficient, EPA-approved products.

Free re-treatments if you're not completely satisfied.
Weed Control in Penn Hills
Get rid of weeds without harming your lawn with Lawn Sense's expert weed removal service. Our technicians have been in the business since 1997, so we know a thing or two about weed control! Our pre and post-emergent applications will keep your lawn protected from:
Chickweed
Crabgrass
Creeping charlie
Quackgrass
And more!
Our weed control services are backed with a satisfaction guarantee. If you're not happy after your treatment, we'll come back at no extra charge! Don't let weeds take over - choose Lawn Sense's lawn service for effective weed treatment and prevention.